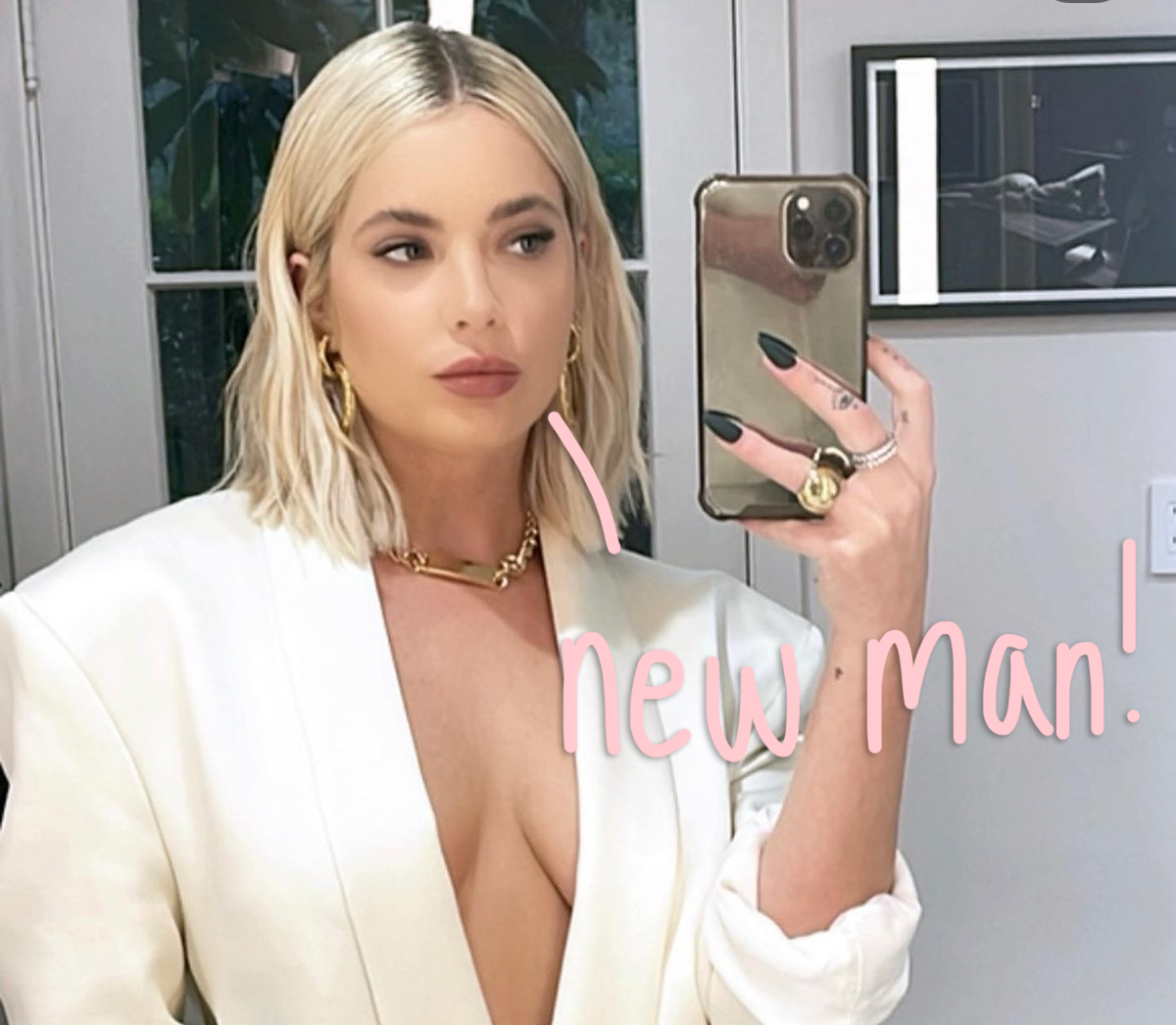 It looks like Ashley Benson has a new man in her life!
According to People on Friday, the 33-year-old actress has been dating Brandon Davis, who is the grandson of an oil tycoon named Marvin Davis! It is unknown how long the couple has been seeing each other, but a source shared with the outlet that "they have a lot of mutual friends and are both super fun and very social people."
While Ashley and the 43-year-old have remained quiet about their romance, they don't seem to be trying to hide it! They've been spotted out and about together multiple times over the past couple of weeks, including courtside at a basketball game and at a friend's birthday party. Most recently, the Pretty Little Liars alum and Brandon went out with Emma Roberts and her new beau Cody John for a double date in El Lay. You can ch-ch-check out some of their pictures together (below):
Ashley Benson, 33, dating oil heir Brandon Davis, 43: report https://t.co/0l4yYm30t4 pic.twitter.com/AalMNcL0XX

— Page Six (@PageSix) February 4, 2023
Related: TJ Holmes' Ex Marilee Fiebig Dating Again Already?! See All The Evidence! 
Now Brandon might seem familiar to some Perezcious readers as he has had his fair share of high-profile relationships – including with Paris Hilton, Mischa Barton, and model Brittny Gastineau. Meanwhile, Ashley has been linked to rapper G-Eazy and Cara Delevingne in the past. Shortly after her breakup with the model, she told Cosmopolitan UK why she tries to keep her relationships private, saying:
"The most annoying part is having to sit back and be quiet while everybody talks about you and you have to deal with it. People can say whatever they want about me, but unless you know me, you don't really know anything at all."
Ashley continued:
"If gossip comes out and stories are completely false, what can you do? I'm not going to sit out there and be like, 'This isn't true, this is what's really happening.' I usually keep my relationships private," she continued. "You obviously can't help if you get photographed together. [But] it's more sacred that way. Those private moments are for you and your partner, and I think it's best not to be over-exposed, and you can really protect your relationship if you're not exploiting it."
It might be safe to say that Ashley and Brandon will not make things Instagram official if she still plans to remain tight lipped on their romance! Reactions to the relationship news? Let us know in the comments below!
[Image via Ashley Benson/Instagram]