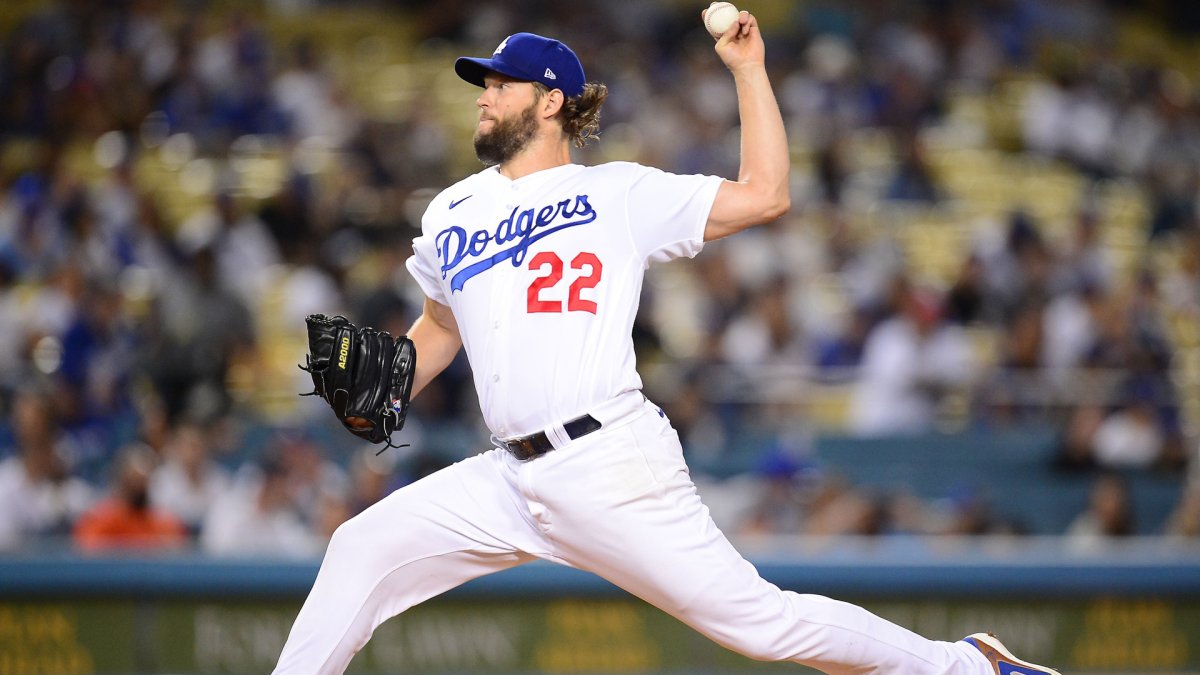 The Los Angeles Dodgers are bringing back their Christian Faith and Family Day in the wake of a controversy involving their decision to invite, un-invite, and then invite again a group of drag performers who dress in nun garb to the team's Pride Night.
Without releasing many details, the team announced Friday that the Christian Faith and Family Day will take place at Dodger Stadium after the game on July 30.
"Excited to announce the relaunch of Christian Faith and Family Day at Dodger Stadium on July 30th. More details to come— but we are grateful for the opportunity to talk about Jesus and determined to make it bigger and better than it was before COVID. Hope to see you on July 30th!" pitcher Clayton Kershaw tweeted.
The team did not immediately respond to an email from NBC4 asking if the move was in response to the controversy over the Pride Night snafu.
The Dodgers faced a torrent of criticism from fans, the LGBTQ community and elected leaders following their original decision to remove the Sisters of Perpetual Indulgence from their list of honorees at the team's Pride Night next month.
The sisters describe themselves as trans and queer nuns. They dress in drag while wearing traditional nun garb, most notably cornettes.
The Dodgers pulled the sisters from their Pride Night the day after Bill Donohue, president and CEO of the Catholic League for Religious and Civil Rights, had emailed Major League Baseball Commissioner Rob Manfred to urge the team to yank the group.
In an interview with NBC4, Donohue said the sisters offend thousands in the Catholic Church.
His letter to Manfred, dated May 16, called the sisters "an obscene anti-Catholic group."
The move sparked backlash among supporters of the sisters, who say they're devoted to community service, ministry and outreach for marginalized communities.
The Dodgers then backtracked last week after saying they spoke with the sisters and "our diverse communities." The team apologized and re-invited the group to Pride Night.
"After much thoughtful feedback from our diverse communities, honest conversations within the Los Angeles Dodgers organization and generous discussions with the Sisters of Perpetual Indulgence, the Los Angeles Dodgers would like to offer our sincerest apologies to the Sisters of Perpetual Indulgence, members of the LGBTQ+ community and their friends and families," the team said in its statement.
The sisters accepted the apology and will accept the Dodgers' Community Hero Award at the June 16 Pride Night.
However, that Dodgers decision also sparked its own backlash. This week, Archdiocese of Los Angeles criticized the team for reneging and called on Catholics to stand together against the team's reversal.
"The decision to honor a group that clearly mocks the Catholic faith and makes light of the sincere and holy vocations of our women religious who are an integral part of our church is what has caused disappointment, concern, anger, and dismay from our Catholic community," the Archdiocese said in a statement.