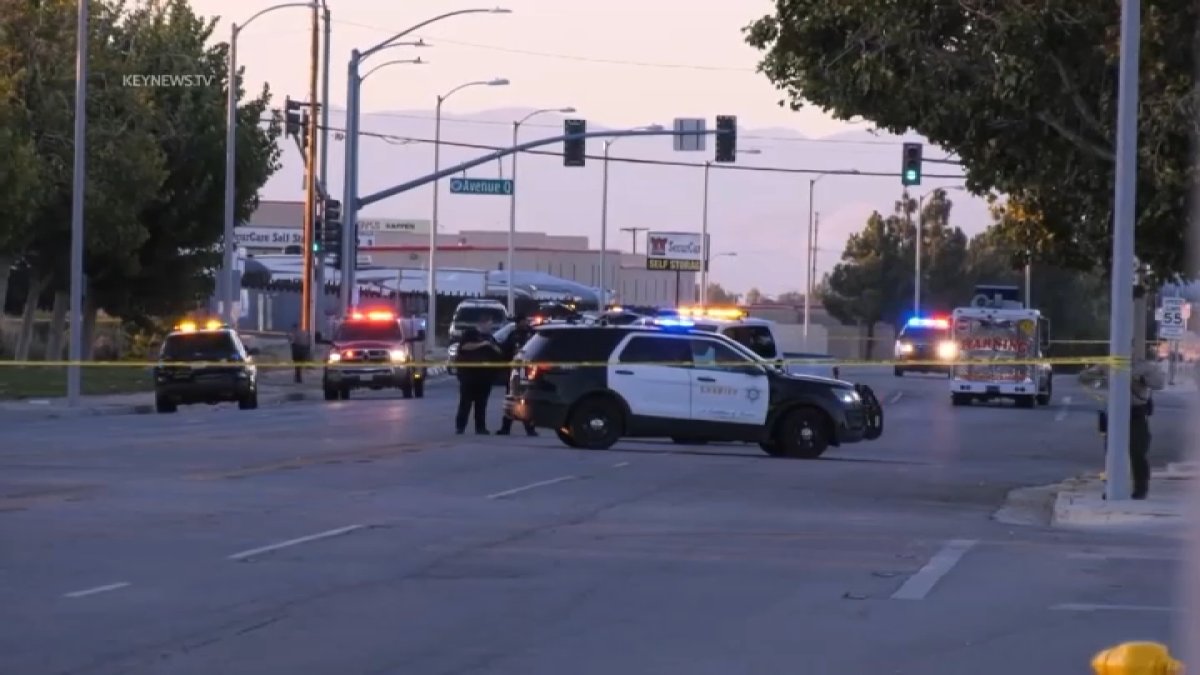 The man suspected of killing a Los Angeles County sheriff's deputy in an ambush-style shooting has a history of mental illness, his sister said Monday.
Kevin Gatiano Salazar, 29, was arrested for allegedly shooting dead 30-year-old LASD Deputy Ryan Clinkunbroomer on Saturday night. Speaking with NBC4, Salazar's sister said her brother has schizophrenia and was not in his right mind when he allegedly killed the deputy.
"My brother, he's getting called a coward. He wasn't in his right state of mind, and a lot of parents that have kids that have schizophrenia, family members that have schizophrenia, will understand us," said the sister, who identified herself only as Jessica.
Clinkunbroomer was shot and killed in his patrol vehicle as he was leaving the Palmdale Sheriff Station. The sheriff's deputy was in uniform in a marked patrol car when he was shot near the intersection of Sierra Highway and Avenue Q at a red light.
A tipster told police they recognized the suspect car in a wanted flyer. Sources told the NBC4 I-Team the tipster thought they'd been involved in an unreported road rage incident with the same car and driver in the last week.
Sheriff's department SWAT officers arrested Salazar at his Palmdale home Monday after an hourslong standoff.
"Our deputies gave this suspect an opportunity to peacefully give up. That is not the right that was afforded to our deputy," an impassioned Sheriff Robert Luna said in a news conference Monday.
It was not immediately clear whether Salazar has an attorney who could speak on his behalf. An initial court date was scheduled for Wednesday, according to jail records.
Meanwhile, Salazar's sister said her brother's schizophrenia does not excuse the killing of Clinkunbroomer, but she asked for some clemency.
"We're not justifying that. It hurts us, and I feel for the family. I pray for them. I pray for my brother as well," Jessica said. "It's just two sides to the story. Just, please, don't punish him like if he was a regular person. He's sick."
Clinkunbroomer was a third-generation law enforcement officer who served the department for eight years. Luna said he was a field training officer who took after his father and grandfather, who also served the force.
Luna said authorities have not determined a motive for the shooting. The sheriff also seemed unwilling to consider the idea of leniency due to Salazar's schizophrenia.
"Whether mental health is a factor or not, think about this: if I had to go to your family and tell them that you were not coming home and you were just murdered, does it matter?" he said.