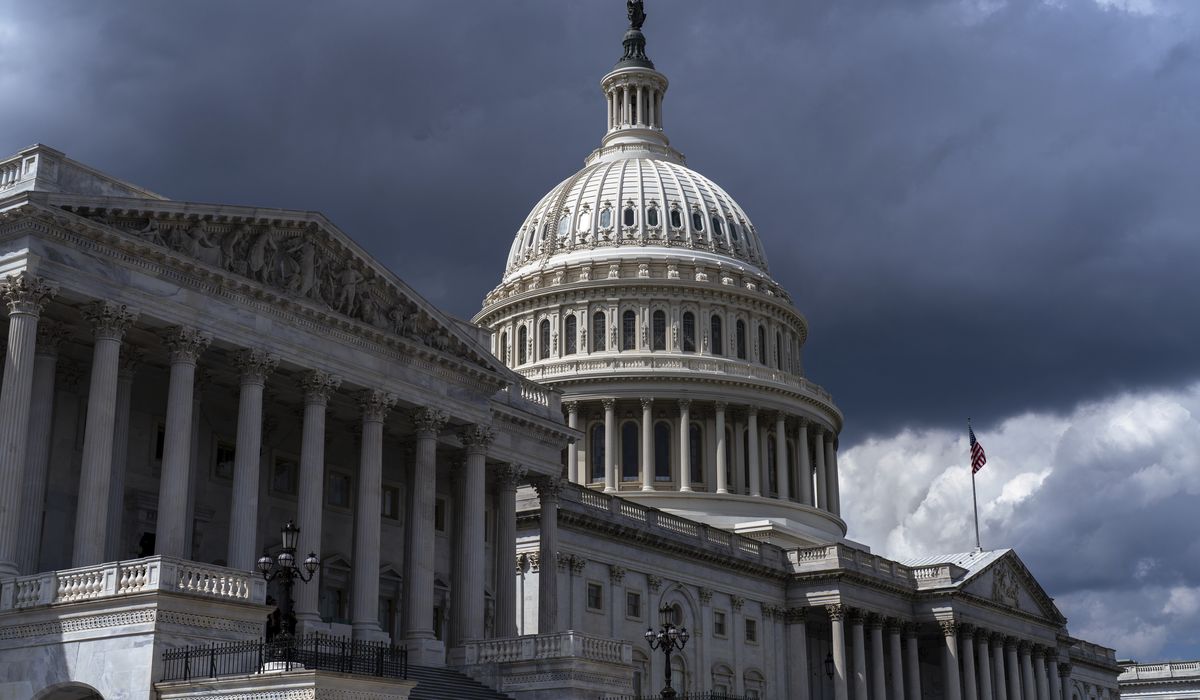 Rep. Bryan Steil hosted an informal safety meeting Monday designed to give lawmakers and staffers tips on surviving crime in the city surrounding the Capitol.
The Wisconsin Republican, who chairs the House Administration Committee, told The Washington Times the meeting focused mainly on mitigating the risks of homicide and carjacking that are major contributors to the city's spike in violence.
"There's no indication that crime is being reduced in our nation's capital, so people are working to make sure that they're protected," Mr. Steil said.
---
---
One tip shared by members of the U.S. Capitol Police and D.C.'s Metropolitan Police Department at the meeting was for drivers to leave space between their car and the car in front of them at stoplights.
That would allow drivers enough room to speed off if would-be carjackers decide to approach them.
The strategies were useful, but Mr. Steil was unnerved they had to be discussed in the first place.
"It's incredibly disturbing that people have to even be thinking about some of these things," the congressman told The Times. "The fact that we are in a position in Washington, D.C., where that type of advice is needed to be given to visitors to Capitol Hill or to staff members on Capitol Hill, is concerning."
The District is witnessing a 29% year-over-year increase in slayings and is on track to exceed 200 homicides for the third year in a row — a milestone not achieved in roughly two decades.
Carjackings are up 101% compared to 2022, with over 700 violent car thefts and over 5,000 cars stolen this year alone.
Violent crime overall is up 38% so far this year and all crime is up 28%.  
Lawmakers on Capitol Hill have been no stranger to this year's violence.
Rep. Angie Craig, Minnesota Democrat, was assaulted in February inside her apartment complex by a man who had 12 prior convictions.
A month later, a staffer for Sen. Rand Paul was stabbed multiple times in a random attack by a man who was just released from prison.
The 75-person meeting also featured two Capitol Hill staffers who talked about being robbed at gunpoint following a group dinner one night.
Mr. Steil commended the staffers' courage for recounting the incident at the meeting. He also appreciated how they helped humanize the crime beyond the rising statistics people typically observe.
"This isn't some abstract, theoretical issue," Mr. Steil told The Times. "These are real men and women who work on Capitol Hill, who visit Capitol Hill, who are directly impacted by the rising crime that we've seen."
The congressman pegged the anti-police rhetoric that became fashionable among liberal politicians in the summer of 2020 as the source of the District's crime surge.
He cited the massive rewrite to D.C.'s criminal code — which sought to lower penalties for many violent offenses — as evidence that these policies were factoring into the decline in public safety.
A bipartisan Congress voted to overturn the criminal code rewrite earlier this year, marking the first time a D.C. law had been revoked by federal lawmakers in nearly 30 years.      
"Crime is so bad in the nation's capital that even liberal President Joe Biden signed that nullification," Mr. Steil said. "It shows you how disconnected the policymakers of the city of Washington, D.C., are from the reality on the ground."