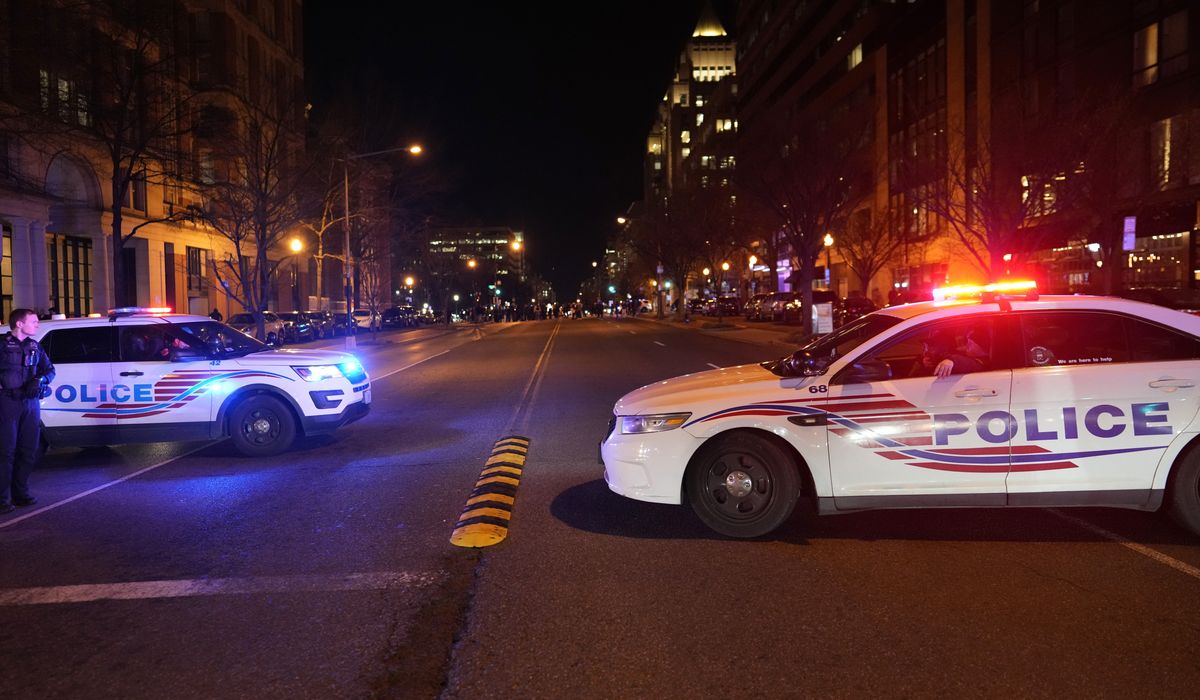 Three people were killed in three separate shootings in the District on Saturday, according to authorities.
The most recent shooting occurred around 7:20 p.m. when police said they found a man dead from gunshot wounds outside an apartment complex in the 3600 block of 22nd Street SE.
Around 4:45 p.m. Saturday, authorities found a man who had been shot and killed inside a Petworth apartment complex in the 1400 block of Spring Road NW.
A third man was found dead from gunshot wounds in the 1100 block of 21st Place NE around 5 a.m. Saturday. A suspect was arrested, according to WRC.
Three people were also injured in two other shootings around the District.
Two men were injured in a shooting in the 3800 block of South Capitol Street around 10:45 p.m., according to WTOP. A suspect was arrested.
A teenage boy was injured in a shooting in the 3300 block of 10th Place SE about 15 minutes after the other non-fatal shooting.