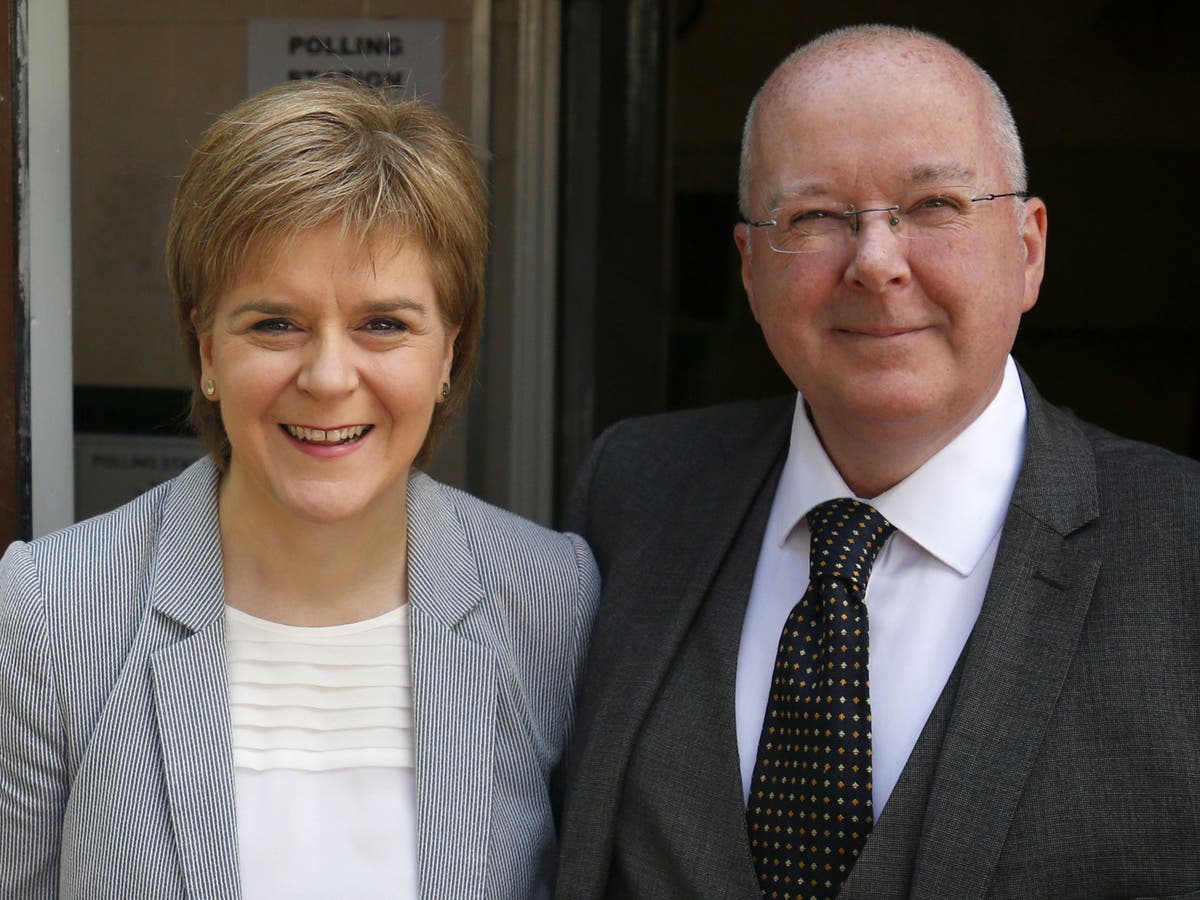 Scottish former first minister Nicola Sturgeon says she had no advance knowledge of police plans to arrest her husband Peter Murrell.
Mr Murrell, 58, was arrested as part of an investigation into the SNP's finances, and detectives have been scouring the couple's back garden.
A spokesperson for Ms Sturgeon said: "It would not be appropriate to comment on a live police investigation.
"Nicola Sturgeon had no prior knowledge of Police Scotland's action or intentions.
"Ms Sturgeon will fully cooperate with Police Scotland if required; however, at this time no such request has been made."
She is under pressure to reveal whether she knew about an impending arrest before her shock resignation in February, when she cited the pressures of almost a decade in the job as her reason for standing down.
Mr Murrell later quit as chief executive of the SNP – a role he had held for more than 20 years – following a controversy about misleading information being given to journalists over the party's membership numbers.
He was arrested on Wednesday as a result of a long running police investigation into the spending of about £600,000 which was earmarked for Scottish independence campaigning.
A blue tent was set up in the front garden of the house belonging to Ms Sturgeon and Mr Murrell early on Wednesday morning, and police taped it off.
In the afternoon, officers were seen in the back garden, one of whom was carrying two spades, although it is unclear why the officer was carrying them.
Scouring the garden, the officers were seen to open a small shed and a storage box, while a police photographer was seen to be documenting the search.
Breaking news: more follows